We cherish our girls and try our best to provide them with a lovely home having pictureque views over the rolling Buckinghamshire hills all year round. From dawn to dusk they range and dust bathe in dedicated areas within their runs, trees provide shelter and ring fencing their home with an electric barrier helps to deter predators. By day, our hens roam, forage and socalise in our grassy meadows dotted with shady trees. Hens are woodland creatures, so the trees allow them to enjoy the most natural possible environment. At night, they roost in spacious barns, designed to enhance every aspect of their welfare.
Like people, hens have different personalities. Therefore, here at Dinton Farm nobody makes them go out at a set time in the morning, so if they want to roost for a little longer, they can. This is just one of the many ways that we endeavour to make their lives as calm and stress-free as possible. They've even been known to enjoy a bedtime story!
As you would expect, all our birds are vaccinated, and our methods comply with the highest standards of hygiene and safety. Our birds live on our homegrown chicken feed which is produced on land, supplemented by our lovely grass, clover and whatever bugs and weeds they find foraging around our 18 acres of land. Feeding our Hens on this homegrown chicken feed gives us full control of what the chickens eat, ensuring they have all the nutrients they need to produce delicious looking and tasting eggs!

Rehoming Programme
As we are commerical business and our primary job is to sell eggs, our chickens are with us for 18 months. However, after they have worked so hard for us and produced thousands of delicious eggs we feel it is only right that we try our best to find them new homes rather than send them to slaughter.
Rehoming and keeping hens in your back garden or small holding is becoming a very popular thing to do and we can completely understand why. The girls are so friendly, and they will continue to lay well for many years. Our girls are big and strong fairly well feathered and will love to follow you around and help you with your gardening.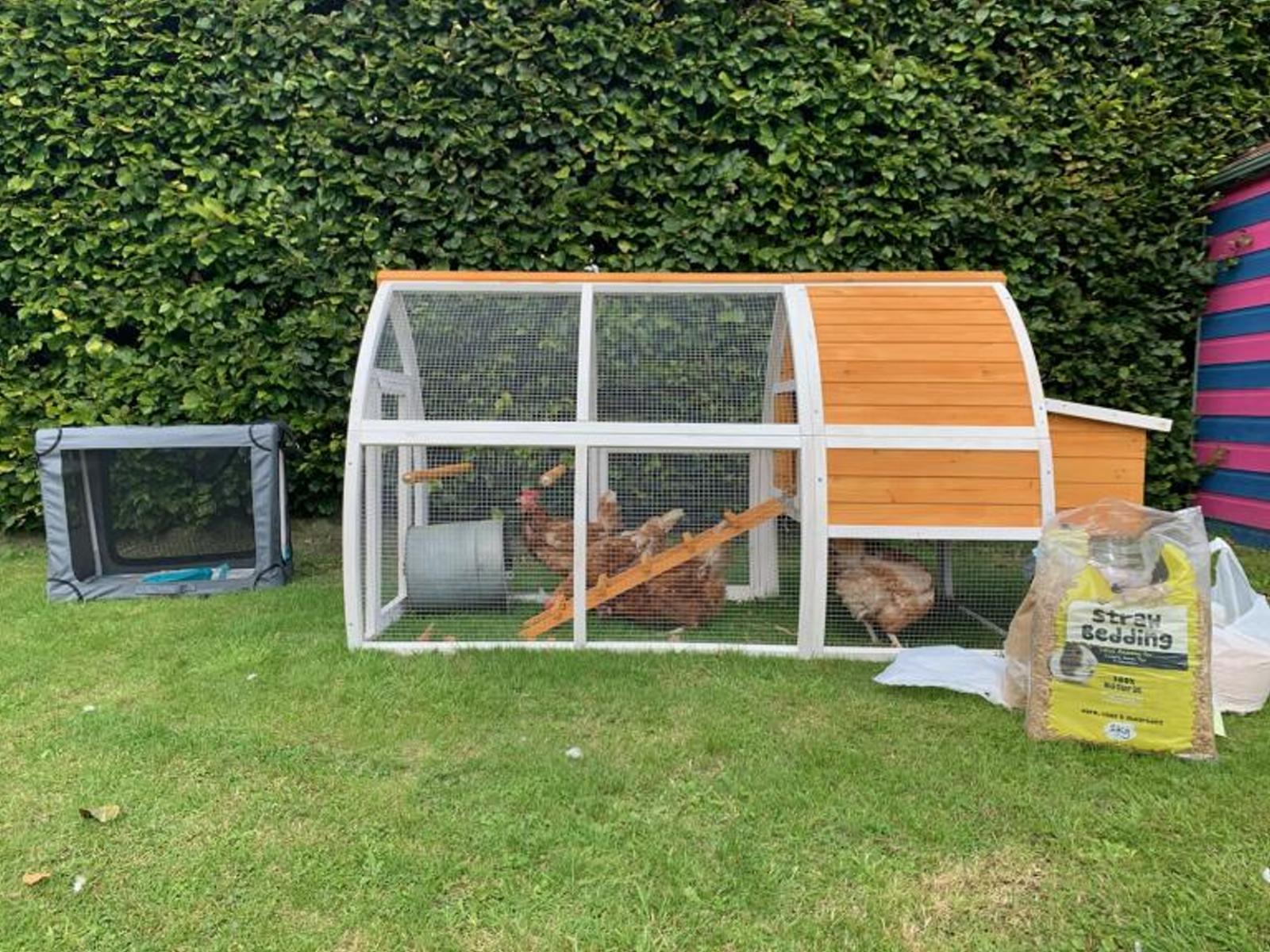 "We just wanted to say THANK YOU for our 10 chickens, they have settled in well,
but what I really wanted to say was how lovely all the staff were."
Sandra Wells